2018
2018
Award from Focus BUSINESS as top employer.
"Our employees are our capital! They have innovative ideas, represent our company and win the trust of our customers again and again," says Managing Directors Georg Senftl and Martin Stadler.
2017
2017
A very eventful year: ViscoTec celebrated its 20th anniversary together with the inauguration of the new CIC (Customer & Innovation Centre).
A new branch was also established: ViscoTec India Pvt. Ltd. in Pune.
2015
2014
2014
Awarding the prize BAYERNS BEST 50 to ViscoTec. This makes us one of the fastest growing mid-sized companies in Bavaria.
2013
2013
Foundation of ViscoTec China in Shanghai.
2011
2011
Foundation of ViscoTec Asia in Singapore.
Relocation to new business premises in Töging.
2009
2009
Foundation of ViscoTec America in Georgia.
2008
2008
Awarding the prize "Top 100" to ViscoTec.
Extension of the production hall.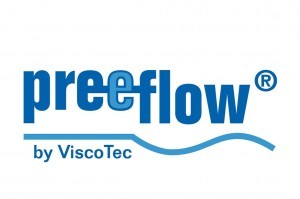 Launch of the brand"preeflow®".
2007
2007
Restructuring of the organisation:
Division into the Adhesives & Chemicals, Food & Pharma and Components & Devices divisions.
Sale of pump number 20,000.
1997
1997
ViscoTec developed from a department of Resch Maschinenbau GmbH and was founded in 1997. The department's focus was on producing pump technology for the food, pharmaceutical and chemicals industries.