2015
2014
2014
Awarding the prize BAYERNS BEST 50 to ViscoTec. This makes us one of the fastest growing mid-sized companies in Bavaria.
2013
2013
Foundation of ViscoTec China in Shanghai.
2011
2011
Foundation of ViscoTec Asia in Singapore.
Relocation to new business premises in Töging.
2009
2009
Foundation of ViscoTec America in Georgia.
2008
2008
Awarding the prize "Top 100" to ViscoTec.
Extension of the production hall.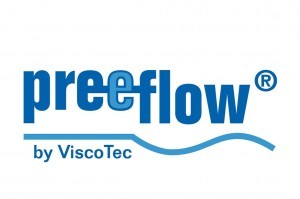 Launch of the brand"preeflow®".
2007
2007
Restructuring of the organisation:
Division into the Adhesives & Chemicals, Food & Pharma and Components & Devices divisions.
Sale of pump number 20,000.
2001
2001
Relocation to Töging.
1997
1997
Foundation of ViscoTec GmbH.
Relocation to Mühldorf.
1980-1997
1980-1997
ViscoTec develops from a department of Resch Maschinenbau GmbH. This department's focus was on producing pump technology for the food, pharmaceutical and chemicals industries.