Particularly in industrial applications with highly complex requirements and sensitive systems, the prerequisite for smooth and reliable production is to ensure optimal adaptation, durability and competent service – ViscoTec is your perfect partner here. The companies' other fields of expertise are systems for conveying, dosing and application of shims and sealants. These key processes in Aerospace contain automated mixing and dosing of 2 component shim or sealing materials to fill them in cartridges for manual application as well as automated processing units that apply the material directly on the aircraft structure. A key feature is "Mixing on Demand" of industry typical poly sulfides or poly urethanes.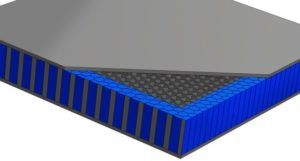 You can get more information and listen to Gerald Pfeiler's speech at the Airtec on the 25th of October (he is the CEO of ViscoTec America Inc.) – from 16.00 to 16.30 o'clock: It will be about "Enabling technology for automated aircraft production."
The best results in terms of quality and cost for using variable mixing ratios can be achieved with dosing systems that provide high accuracy in the component quantities to be applied, without cost intensive control mechanisms, combined with time and cost saving software based configuration. The endless piston principle used by ViscoTec has proved to be a very effective technology for flexible and precise adjustment of two component mixing ratios within a dosing cycle.
ViscoTec aerospace application engineers are ready to provide you with assistance and advice on all matters concerning dosing and preparation of all kind of materials. You can convince yourself at the Airtec in Munich: Hall A1 Booth F75. Or listen there to mr Pfeilers speech on the 25th of October.