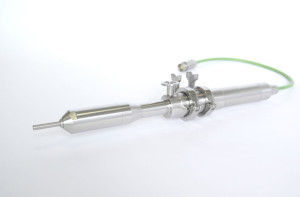 To better meet the requirements of cycle times in the pharmaceutical and biotechnological production of filling quantities of 10-20 mL, the 2VPHD12-3D Pharma Dispenser has been for larger volumes.
Compared to dispenser with the same size thereby the capacity is increased by 300 % up to 714 mL / min.
The dispenser is , for example, ideally suited for integration in syringe filling lines of highly viscous hydrogels . Due to the cycle times of 1 sec for filling 10 ml gel it integrates itself perfectly into the
required filling process .
Read more about Pharma Dispenser-Series