The specialist for dosing technology ViscoTec Pumpen- u. Dosiertechnik GmbH has expanded its in-house technical center a new axis system. With this acquisition, the company responded to growing customer requirements, in addition to simple dot and two-dimensional -bead dosing to perform the test and qualification routines for dosing processes also increasingly for three-dimensional bead dosing. The dosing systems of ViscoTec are ideal for complex bead dosing, so that users with the additional axis system now have the opportunity to simulate related to the production the media dosing in combination with three-dimensional motion sequences.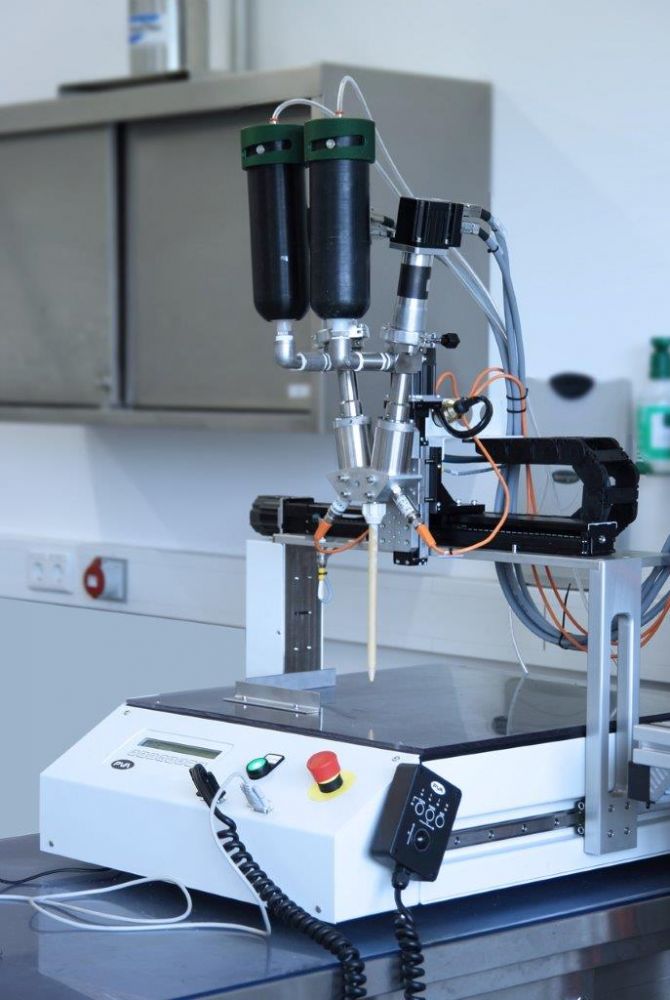 A wide range of 1- and 2-component test applications for adhesive and sealant applications may be offered. A complete product range of ViscoTec dispensers, drives and 1- and 2-component controls are available. A test setup with catridge emptying system, can emptying system, Hobbock or barrel emptying system can be configurated to the material supply. For given requirements for material preparation all ViscoTec systems for media degassing, mixing and re-circulation are present. In addition, the technical center is also equipped for adequate material storage of critical media (e.g. cooling required for temperature-sensitive media).
"The additional equipment in the technical center contributes to a significant expansion of available testing and qualification methods for interested users. In dosing technology the ViscoTec company will continue to be capable of the most demanding applications on the market to operate successfully. Our goal is to qualify the dosing processes in advance to project implementation with our partners and to guarantee a proper start of production process quality "said Willi Huber, Head of Business Unit Adhesives & Chemicals. Dosing tests can be implemented in two variants in the technical center: either customers send test material to ViscoTec and the experiments are conducted autonomously by ViscoTec employees or the qualification processes take place together with the customers in the technical center at ViscoTec.