Trimaco Systeme GmbH from Zürich is distributing dosing and filling technology from ViscoTec in Switzerland from now on. With the new distribution partner the dosing specialist from Upper Bavaria is expanding its presence on the Swiss dosing market for pharmaceuticals. With Trimaco they win an established partner: The Sales and Service Centre is one of the leading Swiss suppliers of packaging and labelling machines and control systems for Pharma, Cosmetic and Food Industries. The envisaged cooperation will concentrate primarily on the pharmaceutical sector.
"For us it was important to find a successful and well known partner with whom we can strengthen our position in the Swiss market", says Sebastian Gerauer, Manager Business Unit Pharma at ViscoTec.
Cooperation allows prompt implementation of difficult dosing tasks
Both companies expect benefits resulting from their cooperation, from which also the customers will profit: Through the presence of contact persons in Switzerland Trimaco offers the customers fast response time for requests and an in-depth discussion of their needs on-site. There is a detailed development of process engineering solutions through development of individual processes in design and engineering department. The possibility of extensive dosing tests in ViscoTec's laboratories and the in-depth know-how of dosing technology united result in an excellent performance: A precise and reliable processing even of difficult liquids (abrasive, high-viscous, shear-sensitive fluids).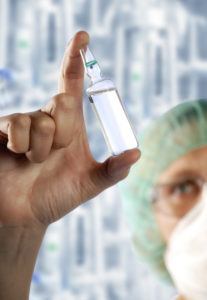 Three questions put to Tobias von Rotz, Sales/Service at Trimaco Systeme GmbH:
What was the decisive factor to work together with ViscoTec and to add ViscoTec products to your portfolio?
ViscoTec is an innovative company with innovative products. Produced in Germany and high-quality the dosing pumps are complementing our actual portfolio perfectly. We see a market potential in Switzerland.
What concrete benefits do you see for your customers in the future cooperation with ViscoTec?
Thanks to ViscoTec pumps, we can now offer our customers dosing and filling solutions in pharmaceutical industry for liquid up to high viscosity products.
What is the reason for being so convinced of ViscoTec dosing and filling technology?
The ViscoTec Pharma dispensers impress by their accuracy and reproducibility. They are really designed for pharmaceutical industry: Documentation and certificates requested from pharmaceutical industry are available.