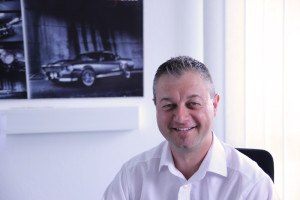 On July 1, 2015, the ViscoTec Pumpen- u. Dosiertechnik GmbH has intensified the focus in product management and collaboration management projects by Mr. Christian Heidinger in the business unit Adhesives & Chemicals. The company is specialized supplier of solutions for precise dosing tasks and has the expertise for highly reproducible dosing processes in the all-automated industrial production. In the field of the Strategic Product Management two main task areas are responsible for the future. On one side Mr. Heidinger shares the interface with the media-producers of the adhesives and sealing materials to be processed on ViscoTec systems. An essential part of the performance of the ViscoTec Pumpen- u. Dosiertechnik GmbH signifies the high knowledge skills in the field of processed media and the introduction of an extensive process know-how in the definition of dosing tasks for implementation of customer projects. The interface product management assures a reliable cooperation of media producers associated with customer projects. A further purpose is the strategic development of the product portfolio for the company. Developing new adhesives and sealants media, the qualification for dosing tasks becomes important. On cooperation with media manufacturers ViscoTec Pumpen- u. Dosiertechnik GmbH wants to ensure that newly developed dosing technologies of the company stay coordinated in great detail on the characteristics of future media generations.
Mr. Heidinger has implemented numerous projects in ambitious dosing at the Toeginger company in technical consultative sales since 2010. His technical expertise to media characteristics and process technologies he was able to acquire in a previous function as the head of the application laboratory at ViscoTec Pumpen- u. Dosiertechnik GmbH. Mr. Heidinger is available for the cooperation partners of the company with immediate effect.
We want to wish Mr. Heidinger all the best in his advanced position.