Reliable, accurate and reproducible dosing for process-dosing and filling systems for different viscosities – no problem for the new Pharma Dispenser VPHD in hygienic design from ViscoTec (Germany).
Dosing volume from 0.1 ml
Dosing accuracy ± 1% with valve-less dosing comfort
All surfaces Ra ≤ 0.8 µm for pharmaceutical applications
wetted components are in stainless steel DIN 1.4404, as well as non-metallic components are FDA-conform
EHEDG-Class II – certificateZertifikat; 3.1 testimonial
hermetically sealed process area (flushing chamber / barrier chamber) to protect the product and the environment
in accordance with the guidelines: QHD, 3A SSI, GMP conform construction
Easy to clean with its simple, tool-less disassembling and assembling – all wetted components are autoclavable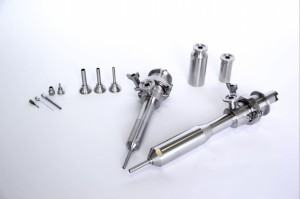 With the perspective of today and future requirements in the area of medicine technology, bio technology and pharma industry the dosing system Pharma Dispenser (with all advantages of the endless-piston principle) with hygienic encapsulated servomotor with pharma control unit were developed.

Thanks to the special "rotor-stator-geometry"- no valve is needed to protect independent and uncontrolled flow out of the product. Furthermore the technology is the reason for maximum preservation of high quality pharmaceutical products by low-shear and pulsation-free continuous delivery. By an adjustable retraction at the end of the dosing, a defined thread-break (no dripping) can be guaranteed.
For the pressure-side process connection, fitting with PharmCom Clamp (DIN 11864), a new developed adapter for threadless and sealless mounting of different filling nozzle sizes or luer adapter for standard luer-lock filling nozzles are provided for your selection.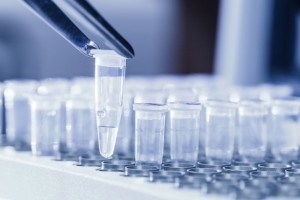 ViscoTec provides with this new development the ideal filling system to dose pharmaceutical products up injections to gels until pasty creams reliable, non-destructive and high accurate. Further applications are precise fillings of high-priced pharmaceuticals, 2-component-systems and dosing of abrasive products like toothpaste with solid additives in the area of pharma industry, bio technology, cosmetic and food industry. We offer our customers comprehensive consultation to individual application. In case of difficult tasks, we carry out tests in our laboratory in order to achieve the best results for our customers.
Get in touch!

Phone: +49 8631 9274-0