Preparing Systems
For a perfect dosing process
Our preparing systems, processing plants or degassing systems enable fluids and pastes to be prepared and supplied evenly and reliably without any interruption from a pail replacement and allow the material to be optimally prepared for the production process, too. Homogeneous pastes and liquids free of air and bubbles are crucial when it comes to implementing a reliable dosing process. Our preparing systems enable you to eliminate bubbles even from fluids with a viscosity of 1,000,000 mPas.
Our special procedure allows us to continuously extract the degassed product from the tank under vacuum so the product does not come into contact with air again once it has been degassed. We would be happy to test which preparing system perfectly suits your material – to optimize your production process.
Preparing systems for material preparing and processing
Homogeneous and air-free pastes and liquids for a reliable dosing process.
Cartridge sizes: 300 ml to 80 l
Withdrawal capacity: max. 810 ml/min
Viscosities: up to 2,000,000 mPas
Container size: 2,5 l, 15 l, 25 l and 80 l
Viscosity: up to 400,000 mPas
Dosing volume: from ~1.7 to ~13.5 ml/rev
Container size: 2.5 l
Viscosity: up to 200,000 mPas

Volume flow: approx. 0.4 to 105 ml/min.*
Container size: 15 l and 25 l
Viscosity: up to 1,000,000 mPas

Volume flow: approx. 144 to 910 ml/min.*
Automated potting processes (including material treatment and supply)
Production of high quantities due to minimal downtime
Gentle & high precision dosing of materials – regardless of viscosities and viscosity changes
Easy assembly of the 2-component dispenser on robots or axis systems
Material supply with 24 l stainless steel vessels (pressure tank max. 4,5 bar)
Material supply ViscoTreat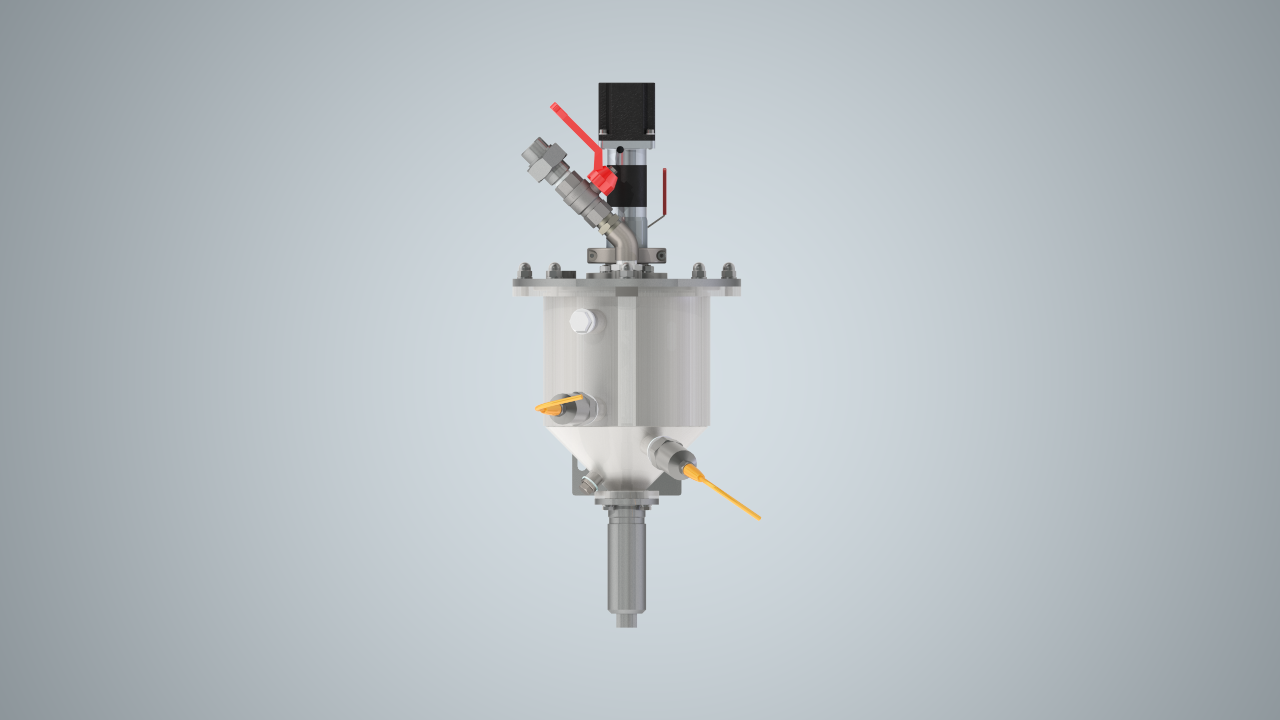 Hydraulic accumulator ViscoTreat-H
* depends on the dosing material
Let us find out which system is best suited to you.