Sealant dispensing system for aircraft production
Using a crisis to identify the potential in sealant dispensing applications
Protecting the environment and reducing costs at the same time – why it is worth taking a look at existing sealing dispensing processes and a sealant dispensing system in the aviation industry right now: The aircraft industry is currently experiencing a crisis. Production rates have been declining since the beginning of 2020 and investments are being postponed. A possible and understandable strategy for affected companies could be to reduce capacities but to stick to the production and manufacturing method. The motto "continue as before", however, carries the danger that long outdated technologies will be given a kind of protection. A protection that can possibly harm a company more than expected.
Dispensing sealants – rethinking processes
Dispensing processes in manufacturing within the aviation industry are state of the art in only a few cases. Often sealants and adhesives are still applied manually and taken from small containers. From experience, it can be said that regardless of whether the applications involve 1-component or 2-component fluids, there is always room for improvement after an analysis of the process. Especially the dispensing technology in connection with sealing applications can be improved. The prerequisite: The process is viewed holistically, and an individual solution is developed. The applications in focus are known as Cap Sealing, Fillet Sealing, Interface Sealing and Edge Sealing. They primarily serve to seal fuel tanks and structural aircraft components. One or more sealing applications can be found on almost all elements made of metal or CFRP.
Some examples can be seen in the video:
Sealing dispensing system – potential for environmental protection and cost reduction
For manual 2-component applications, it is common that these are supplied from small containers. Here ram rod cartridges are often used, where a certain amount of sealing material must always be mixed, regardless of whether this amount is required or not. After the usually short processing time, there is still unused residual material that has to be disposed of. Another common type of container are cartridges known here as "pre-mixed frozen". After mixing, they are deep-frozen to interrupt the reaction of the material and, if necessary, thawed out. Here too, the following applies: As soon as the material is used, it must be processed. It is not possible to freeze it again.
In both cases, a lot of sealant or adhesive material is usually disposed of. This can be avoided by dispensing on demand, which is possible with the vipro-DUOMIX from ViscoTec, for example. This allows the user to request exactly the desired amount of material; ensuring no environmentally harmful and costly waste is produced. An additional plus point on the financial side: Thanks to the use of a dispensing station that is tailored to requirements, the material can be purchased in large containers and therefore at better conditions.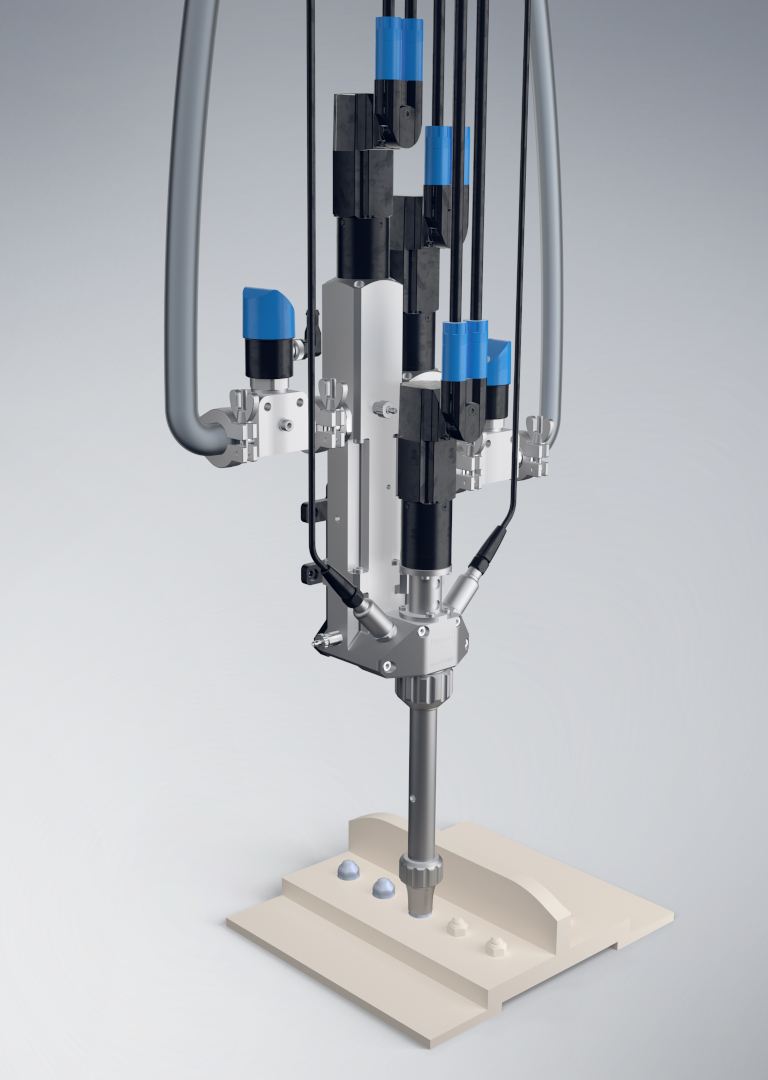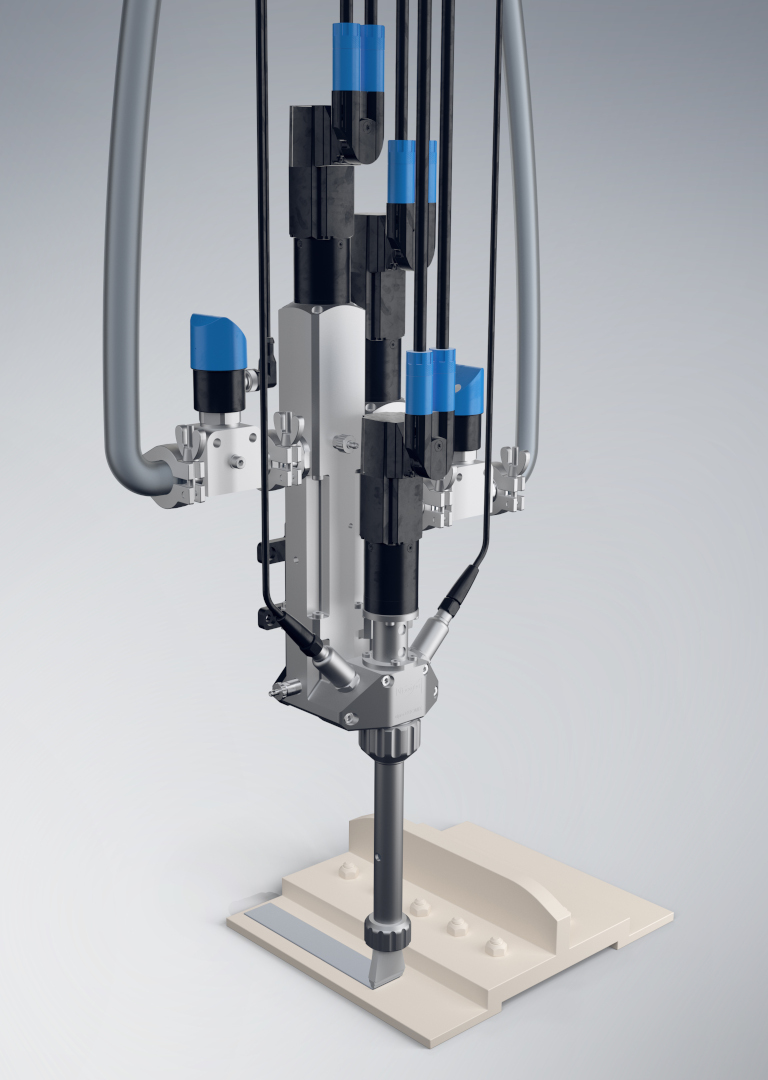 New opportunities in sealing applications
Overall, the optimized process of sealing applications not only improves the material supply, but also the dispensing itself. For example, robotics and a high-performance sealing dispensing system, which is perfectly coupled with the travelling speed of the robot, could operate completely autonomously. This means that the dispensing of a sealing seam can also be performed without an operator. Both the time savings and the increase in the quality of the dispensed result are remarkable. In addition to permanent monitoring of the dispensing parameters, it is also possible to record all data.
The need to improve the handling of sealing applications was not in focus for a long time. On the one hand, the possibilities in this area were not known and on the other hand, cost savings did not have the same priority as today. Dispensing these sealants requires a certain amount of expertise. The commonly used compressible polysulfides are 2-component fluids that have to be mixed to an exact mixing ratio to cure completely and meet specifications. The dispensing of particularly small quantities, as is common in the sealing sector, is a real challenge. Here, the progressive cavity technology offers advantages over other dispensing systems that are operated by valves or time-pressure controls. This is because purely volumetric dispensing – as with ViscoTec sealant dispensing systems – can be performed with high precision and repeat accuracy.
ViscoTec specializes in the challenging sealant and adhesive dispensing applications in this field. Customers, particularly in the aerospace industry, have a strong safety awareness. At ViscoTec, it is therefore standard practice to simulate processes and projects at our in-house technical center, to simulate them and to approve them with the customer. Together, solutions are developed in readiness for the challenges of the industry.
Do you have any questions?