Press information

Press pictures

Logo

ViscoTec Press Releases to Download (Word Files + Pictures):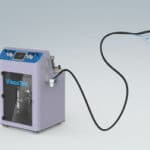 Compact 2-Component Dispensing System for Potting Applications
A new product extends the ViscoTec portfolio: The compact 2-component dispensing system ViScaMix with ViscoTec RD dispensers. The standalone dispensing system, including material treatment…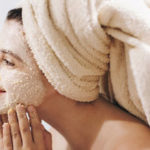 Cosmetics: Filling Abrasive Pastes
Proper hand washing is one of the big topics this year. More than ever, we are aware that hand washing prevents the transmission of many agents that cause infections. While a simple liquid soap …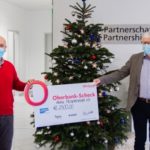 ViscoTec donates to the Anna Hospizverein
Last Christmas, ViscoTec once again donated to a regional institution, this time supporting the Anna Hospizverein im Landkreis Mühldorf e.V. with €2,500. The Hospizverein takes on numerous tasks…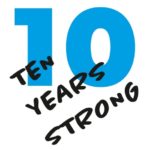 10,000 Dosing Solutions in 10 Years
On the 7th of February 2021 ViscoTec Asia celebrates ten successful years of growth in the world of handling fluids and pastes with high precision dosing technology. Ten years of working with customers to provide them…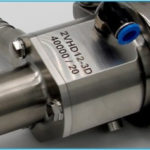 More Than 100,000 Dispensing Pumps for Our Daily Lives
Despite a special year behind us all, ViscoTec was able to celebrate a milestone in 2020. Since the company was founded, more than 100,000 pumps have been sold worldwide to date…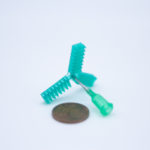 3D Print Head Prints Miniaturized Pneumatic Actuators
The areas of application for Soft Robotics are still in their infancy, but the potential is promisingly large. As part of an in-house test, the vipro-HEAD 3D…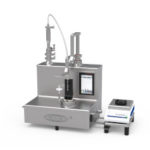 Table-Top Dosing Machine for Highly Viscous Materials
Bausch+Ströbel developed a new table-top solution for processing highly viscous products: The EDM 3721. The dosing machine is equipped with a ViscoTec dosing pump…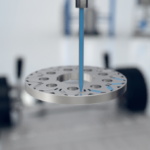 Bonding Magnets in Electric Motor Manufacturing
In the production of electric motors, the use of automated dispensing technology is on the rise. The mechanical fixing of magnets is proving to be a big challenge in relation to the automation of this process…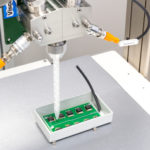 Sensor Potting
Sensors are potted in order to permanently protect electronic components from external influences such as heat, moisture, vibration, or chemical influences. ViscoTec dispensing pumps ensure high-precision, high-quality potting…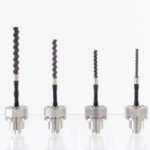 ViscoTec Revolutionizes the Dispensing of Highly Abrasive Fluids
ViscoTec opens a new chapter in dispensing highly abrasive fluids: By using a special coating on the rotors or more specifically by using a ceramic rotor, customers can achieve even greater process stability due to a much…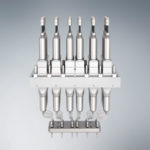 Fully Automatic Filling Lines for Liquids
The requirements for fully automated filling lines are diverse, but the following applies in all cases: Only an economical system is beneficial. High cycle rates and the required output rate with constantly…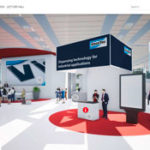 ViscoTec Global Dispensing Expo 2020
Main topic of the first virtual trade show by ViscoTec, which takes place from December 1 to 3, is dispensing solutions for a wide range of applications and industries…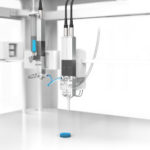 Individualization Made Possible by Flexible Color Design in 3D Printing
The trend towards individualization has an impact on both B2C and B2B products. And it does not stop at 3D printing. The call for individual developments and requirements has reached ViscoTec…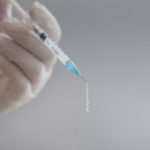 Filling of Semi-Solids in Disposable Syringes
Dosing syringes are an important option for the precise and clean application of pharmaceutical substances. However, the thin cylindrical cavities quickly become a challenge, especially when filling disposable syringes…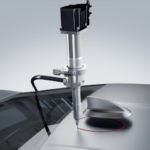 Whitepaper: Liquid Adhesives: The Requirements for Adhesive Technology
The use of adhesive creates a reliable bond. This has now been demonstrated in almost all industries, in the most diverse applications. But the demands on the type of bond are constantly increasing…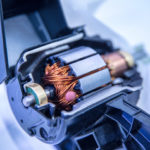 Whitepaper: Resin impregnation of electric motors
Advantages of the endless piston principle for trickling: Resin impregnation of rotor and stator – an important process in the production of electric motors. Especially with the electrification…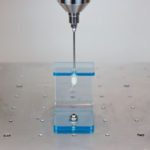 Filling Composites in the Dental Industry
Semi and fully automatic processes save time and material: In the dental industry, consumables such as composites are filled into disposable syringes with…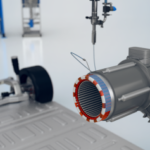 Trickle Impregnation of Electric Motors
The quality of the insulation in electric drives determines, among other things, the durability and efficiency of the motor…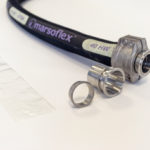 NEW: Inliner hose for the dosing of highly viscous materials
In the cosmetics sector, ViscoTec barrel extraction solutions are often used to feed highly viscous products such as mascara to filling stations…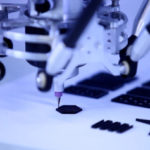 Simply Imprinted!
Lynxter is a manufacturer of 3D printers and an expert in additive manufacturing, using, among others, ViscoTec 3D printheads…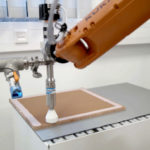 Automation in the Aerospace Industry
Since its foundation in 1997, ViscoTec has stood for automated and precise dispensing technology in a wide range of sectors and industries…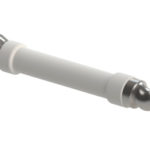 Even Longer Service Life for ViscoTec Dispensers
With adhesive dispensers based on the endless piston principle, the power is transmitted from the motor to the rotor by means of joints or flexible shafts…
Thermal management – dispensing of liquid TIM and gap filler
The application and injection of TIMS or gap fillers on and into battery modules or electronic components requires an absolutely process-safe…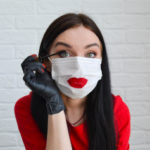 Protective Masks Requirements as a Driver for Automated Production
Increased demand for eye and eyebrow cosmetics requires more flexible and faster production processes for manufacturing and filling of materials…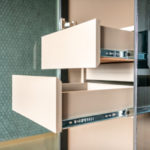 Automated Management of Different Viscosities
Wherever (vibration) energy has to be dissipated – i.e. where components move – dampers are often used to "buffer" this kinetic energy, e.g. using the viscous behaviour of liquids…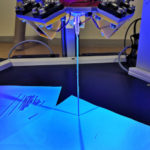 3D printing in zero gravity
A team of students from Munich University of Applied Sciences has successfully applied for the "Fly Your Thesis 2020!" campaign of the European Space Agency ESA…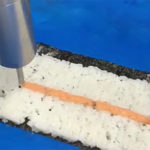 Sushi ingredients on an endless loop
Low in calories, rich in healthy fatty acids, vitamin B and minerals – no wonder sushi has been able to defend its reputation as a trend food for a long time…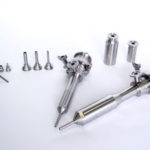 Fully automated gluing and casting of medical devices
The medical technology industry is growing faster than other industries and is currently experiencing a real change…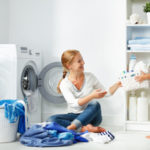 Just the right dosage!
How exactly should laundry detergent be dosed so that the laundry is completely clean, without the environment suffering?…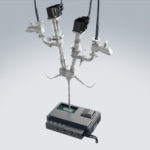 Quality is always the better choice
Good ideas always run the risk of being copied. In some cases, it may be amusing: Towels with large "adidos" print, labels like "Guccy"…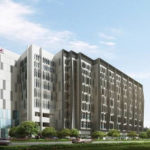 ViscoTec Asia Grows and Expands its Rooms
Great joy and expectations at the same time characterize the mood of the ViscoTec Asia team these days. The move to the new office is done…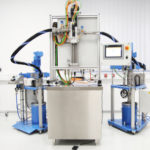 More Efficiency and Less Material Waste in Aircraft Production
Numerous experts from the aerospace industry gathered in December 2019 for a demonstration event at ViscoTec on the subject of cartridge filling systems…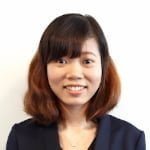 ViscoTec Office in Vietnam
The office in Ho Chi Minh City belongs to ViscoTec Asia in Singapore. It is to expand the brand ViscoTec and also preeflow in Vietnam…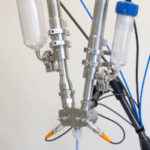 Continuous Mixing and Filling of Viscous Materials
With the introduction of the new ViscoDUO-VM HD, ViscoTec has become a pioneer in the dosing of two-component fluids and pastes in the hygienic sector. The new dosing system offers…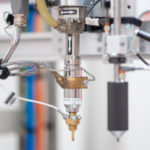 Dispensing Pumps: Continuous Application of Sealant Beads
When the system provider, Drei Bond, designs production systems for the volumetric processing of high-performance adhesives and sealants for OEMs, a wide range of dispensing systems such as pressure/time…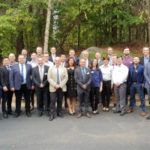 ViscoTec America: 10 years anniversary and new office in San Diego
On October 10, 2019 the event was duly celebrated with customers and business partners. Colleagues from the headquarter in Germany also found their way to Atlanta to visit the subsidiary founded in July 2009…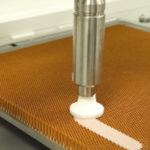 Aircraft assembly: Great potential for automation
Up to now, many processes in aircraft construction have been carried out manually or only semi-automatically…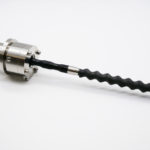 Ceramic rotor for RD dispenser from ViscoTec
Significantly longer service life for highly abrasive materials: For decades, ViscoTec has specialized in difficult dispensing applications within various industries…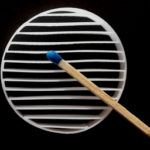 Highly viscous abrasive pastes for trouble-free printing
Exact line widths in additive processes despite challenging material properties. Additive processes are now established in industrial branches such as in medical technology…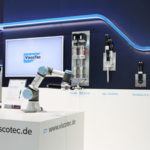 Optimized Dispenser Series for even smaller quantities
New one and two-component dispensers expand the ViscoTec product portfolio: At productronica in Munich, ViscoTec presented, among other things, its optimized dispenser series for even…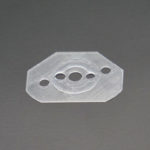 Individually Manufactured Seals for Pre-Series Products
Seals made of 2-component silicone using ViscoTec's 2-component print head in an additive process: All dispensing pumps in the ViscoTec product portfolio are fitted with numerous seals…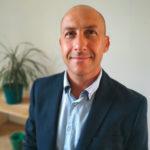 New Branch Office in Mérignac, France
Subsidiary offers sales, service and support: On October 01, 2019 ViscoTec opened a new branch in Mérignac, Bordeaux. The office in France is already the fifth ViscoTec subsidiary worldwide…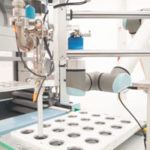 Clean potting is the key – manual and serial
Fichter Maschinen rely on ViscoTec dispensing technology: Performance is not always the only focus in production – it is not uncommon for more flexibility to be added. The machine manufacturer…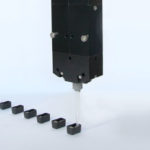 New product innovation from ViscoTec at productronica
An optimized dispenser series and new rotor material for the world of dispensing technology: At the productronica trade fair, being held in Munich in November, ViscoTec will be presenting…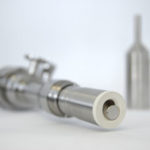 Pharmaceutical Extrusion Process
Continuous dosing into an extruder with high pressure stability: When dosing highly viscous pharmaceutical products, high dosing pressures are often necessary for the precise dosing of very small…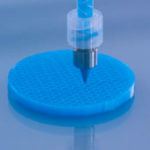 Application video about 2-component print head vipro-HEAD
3D printing of two-component silicone: The 2-component print head vipro-HEAD, for three-dimensional printing of two-component fluids and pastes, in video. And that when…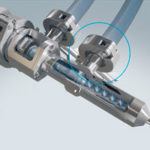 Filling and dosing without sedimentation
ViscoTec circulation nozzle at Fachpack 2019: At this year's Fachpack, ViscoTec is concentrating on an important issue for the food, cosmetics and pharmaceutical industries: A major…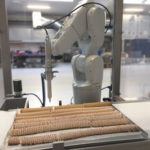 Dosing of sugar icing on bakery products
Individual decoration despite automated application: Sugar icing is the "icing on the cake" of many baked goods. The dosing is usually done by hand in complex production steps. Most…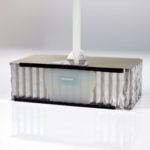 Automated Insert Potting
Bonding of inserts in the aerospace industry: According to the latest results of a study carried out by Staufen AG and BDLI, which were also presented at this year's Paris Air Show, the…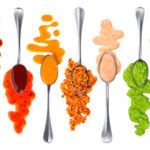 The continuous filling of chunky sauces into tubular bags
Pre-cooked sauces are convenient for the consumer but pose a challenge for the bottlers and their machines. In addition to filling, the mixing of the many ingredients also plays a central role in…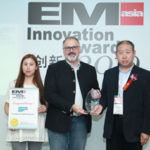 Metal Free Dispenser Double Awarded
ViscoTec China receives EM Asia Innovation Award & SMT China VA Vision Award: On 25 April 2019, the awards ceremony for the 14th EM Asia Innovation Awards took place at the Shanghai…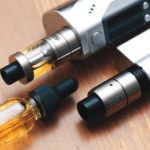 High dosing accuracy of E-Liquids
Filling challenges for different materials: Vaping is without a doubt in fashion. The first electric cigarette was launched on the Chinese market in 2004. The prospect of enjoying low-dose nicotine, or…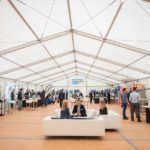 Innovation days at ViscoTec Focus on a Transfer of Cross-industry Know-how
Innovative dosing technology is the driving force for tomorrow's technologies: Almost 400 experts from 32 nations met on the 15th and 16th of May at ViscoTec's CID (Customer & Innovation Days)…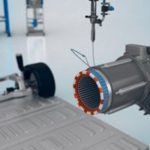 Application of low viscosity resin masses
Continuous, pulsation-free dispensing flow in the production of electric motors: By trickling or impregnating the rotating drive components, the coils are provided with a protective layer…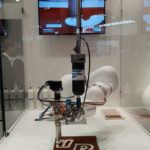 Automated honeycomb potting in the aerospace industry
Von Roll, Airborne and ViscoTec create fully automated dispensing solutions: An intelligent and fully automated complete solution for honeycomb potting in the aerospace…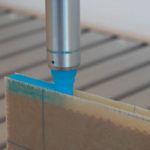 Lightweight construction: Automatic dispensing of void fillers
The cooperation between Huntsman and ViscoTec supports the automation of production processes in the aerospace industry: Huntsman Advanced Materials…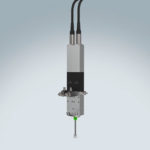 Sensor-supported additive manufacturing with 2-component print head
Safe and efficient 3D printing processes with fluids and pastes: A new 2-component printhead developed by ViscoTec sets new technical standards: Both motors of the …
Hygienic dispenser for even smaller quantities
Hygienic applications for filling quantities of <0.1 ml: The new pharmaceutical dispenser 4VPHD6 expands the GMP design VPHD dispenser series by the dosing technology specialist…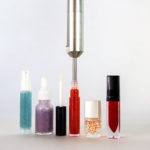 Quick product changeover despite different viscosity
The dosing specialist ViscoTec now supplies its VHD Hygienic Dispenser with a hard chrome rotor. This combination of optimized material and well-established technology will…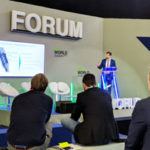 Automated dispensing technology in double
ViscoTec presented the vipro-DUOMIX at the JEC with Huntsman and automated Honeycomb-Potting with Von Roll: ViscoTec presented its outstanding dispensing technology…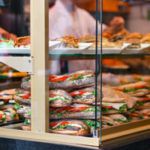 Not to be applied too thickly
Dosing systems in hygienic design dispense spreads automatically and precisely: Be it in the field of aviation or rail catering, or in daily bakery supplies and in supermarkets with…
Whitepaper: Additive manufacturing with liquid materials
Word-File 489 KB
Evaluation of different additive manufacturing processes with liquids and pastes: The use of additive manufacturing processes is increasing within industrial applications…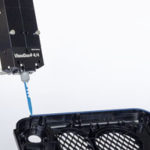 2018 – the year in review
Word-File 76 KB
Turbulent, but still very successful – this is the best way to sum up the year 2018 for the adhesives & chemicals department at ViscoTec. A major change this year was the personnel…
Dispensing of 1-component Acrylic Adhesive
Word-File 135 KB
Sealants applied to components primarily serve to protect sensitive components. They protect against external influences such as dust or moisture. By using sealants and adhesives…
ViscoTec is a growth champion 2019
Word-File 59 KB
With an average annual growth rate of 31 %, ViscoTec Pumpen- u. Dosiertechnik GmbH from Toeging in Bavaria is one of the fastest growing companies in the German-speaking region…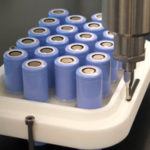 Dispensing of highly viscous 1-component silicone
Word-File 54 KB
It is easier said than done, that highly viscous materials can be dosed reliably and precisely, but it is possible with ViscoTec products, which are all based on the endless piston principle…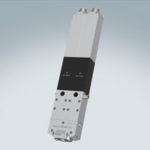 New 2-component print head for viscous fluids and pastes
Word-File 73 KB
The 2-component print head vipro-HEAD 3/3 as well as the 5/5, available in two sizes, will be presented for the first time at formnext, the international trade fair for additive…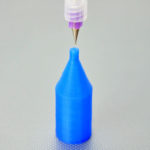 Additive Manufacturing of Silicone Components
Word-File 291 KB
ViscoTec moves forward with 3D printing of 1 component and 2 component fluids and pastes: Whether in the automotive, medical technology or aerospace industries, additive…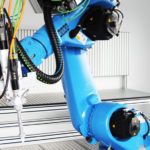 New KUKA robot for dispensing tests
Word-File 148 KB
The ViscoTec Customer & Innovation Center (CIC) which opened in September 2017 has now one more highlight. A new KUKA robot for precise customer pretests complements…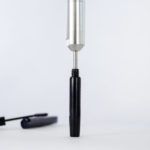 Automated Mascara Production
Word-File 110 KB
Emptying and filling systems from ViscoTec optimize production lines in the cosmetics industry: Mascara is still one of the classics amongst make-up products. According to a survey…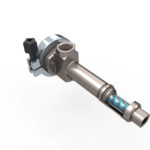 Improve your fluid dispensing process
Word-File 285 KB
Precise results with 1 & 2 component adhesive dispensing, due to the endless piston principle: ViscoTec's positive displacement systems for 1-component and 2-component…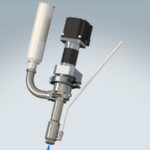 RD-Spray for high-precision spraying results
Word-File 53 KB
With the introduction of the new spray dispenser ViscoTec is focusing on volumetric spraying at this year's Bondexpo, the international trade fair for bonding technology…
Dosing solutions for demanding materials
Word-File 95 KB
Quick, easy and cost-effective – these are the criteria that have to be met for dosing applications in general. Also in the field of e-mobility. Here, both users and dosing systems…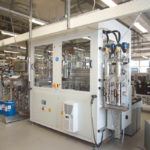 Production without waste
Word-File 189 KB
Automated processes at ifm electronic GmbH thanks to ViscoTec dosing systems: Fichter Maschinen GmbH designed a system for ifm ecomatic in Kressbronn that performs…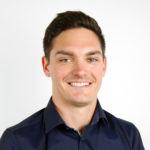 Change at ViscoTec in the Adhesives & Chemicals division
Word-File 70 KB
Mr. Pössnicker brings the necessary knowledge, has the experience to lead a team and convinces with a lot of commitment and ideas. Our goal is to continue to increase sales…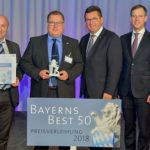 Bayerns Best 50 winner delivers dosing systems all over the world
Word-File 90 KB
ViscoTec, manufacturer of precise dosing, emptying and treatment systems, was awarded the " Bayerns Best 50 " title for the…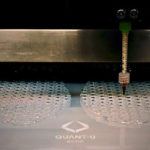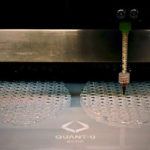 Additive manufactured midsoles for shoes
Word-File 247 KB
An innovative shoe manufacturer from Denmark is engaged in the additive production of midsoles out of a thermosetting 2-component silicone. The challenge…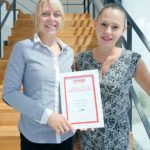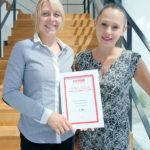 We beat blood cancer!
Word-File 301 KB
This year ViscoTec has once again come up with something very special. Around ¼ of all ViscoTec employees participated for the first time in a stem cell registration…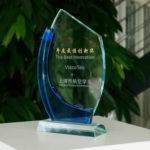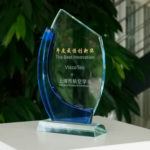 ViscoTec at the 6th IAMMTS – Best Innovation Award
Word-File 506 KB
At the 6th IAMMTS Conference which took place in the context of the AIREXPO from May 14th to 16th in Shanghai the ViscoTec stand was represented on site…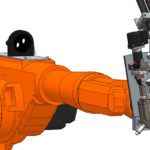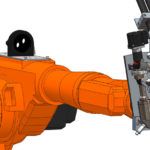 Dosing solutions for the aerospace industry
Word-File 458 KB
With the Business Development Aerospace, ViscoTec sets a new focus in dosing technology: As an expert for dosing technology ViscoTec focuses primarily…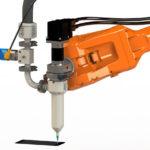 ViscoTec – expert for dosing technology in e-mobility
Word-File 582 KB
New industries such as battery production for e-mobility require special solutions in dosing technology. ViscoTec Pumpen- u. Dosiertechnik presents a new product…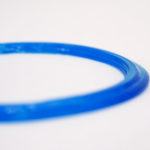 Additive manufacturing of silicone parts
Word-File 243 KB
Many everyday products – consciously, but often unconsciously – contain silicone. These include smartphones, automotive components, household appliances…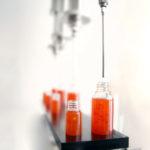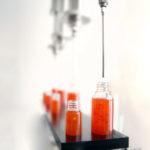 Gentle dosing solutions for solids-laden materials
Word-File 144 KB
The ViscoTec endless piston principle – the "velvet glove" of automated dosing technology: Production planners in all industrial sectors face the same…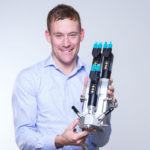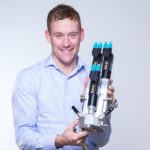 2-component dispenser for compressible material dosing
Word-File 304 KB
The static-dynamic mixer vipro-DUOMIX is perfectly suited for two-component materials with very different viscosities, extreme mixing ratios and high-pressure…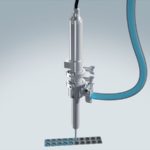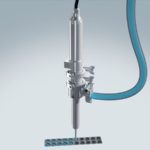 Suspensios and their filling
Word-File 287 KB
Challenges in handling liquids filled with solids: Suspensions are dispersions of solid particles in a liquid. The solids correspond to the dispersed phase and the liquids…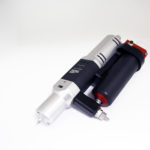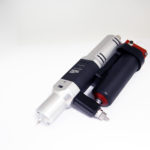 Optional heating function for 3D print head vipro-HEAD
Word-File 126 KB
Fluids and pastes such as waxes, ceramics and polymers can be heated to temperatures of up to 70 °C with the new heating function. This is important in the printing process in…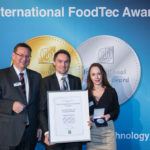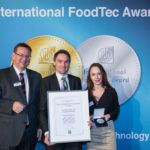 International FoodTec Award 2018 silver medal
Word-File 295 KB
ViscoTec was awarded with the International FoodTec Award in silver, which was presented by the DLG (Deutsche Landwirtschafts-Gesellschaft) at the Anuga FoodTec in…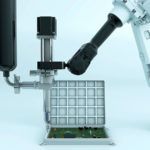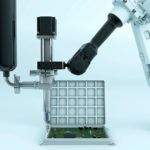 Perfect dosing results in the field of e-mobility
Word-File 163 KB
ViscoTec dosing systems take on the challenges of the most difficult materials: The progressive development in electromobility sets new standards. Encouraged by state…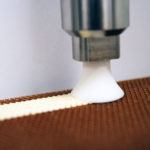 Automated manufacturing in the aerospace industry
Word-File 356 KB
ViscoTec and Airborne cooperate for an automated solution for honeycomb filling: ViscoTec Pumpen- u. Dosiertechnik GmbH and Airborne signed a cooperation agreement…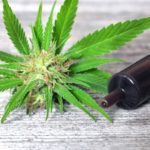 Filling Cannabinoids
Word-File 333 KB
Challenges in handling the highly viscous material: After lengthy discussions, the German Parliament approved an amendment to the Narcotics Act on 19 January 2017 and…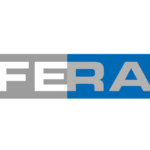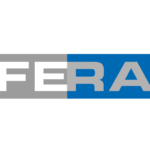 ViscoTec joined FERA
Word-File 540 KB
The association FERA (Forschungs- und Entwicklungsverein für Robotik- und Automationslösungen e.V.) brings the know-how of specialists and market leaders in the field of automation….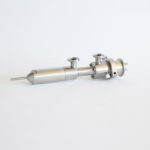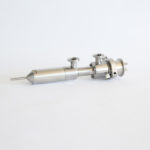 International FoodTec-Award for the Hygienic Dispenser
Word-File 184 KB
The DLG (Deutsche Landwirtschafts-Gesellschaft) recently announced the winners of the International FoodTec Award 2018. ViscoTec Pumpen- u. Dosiertechnik GmbH is one of the…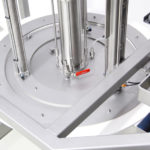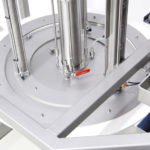 How does the jam get into a berlin doughnut?
Word-File 277 KB
It is carnival season once again, so doughnuts are now back on the scene in Germany. Different flavors and fillings, e.g. strawberry jam, eggnog cream or chocolate pudding make…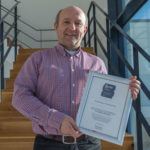 ViscoTec awarded as Top Employer by Focus Business
Word-File 163 KB
For the first time FOCUS-BUSINESS presents together with kununu.com, the employer evaluation portal for employees, trainees and applicants, the TOP employers of the mid-sized…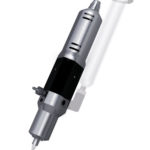 Animated video about 1-component print head vipro-HEAD
Word-File 135 KB
The 1-component print head vipro-HEAD, for three-dimensional printing of one-component liquids, in video: The metering component developed especially for 3D printing covers…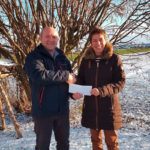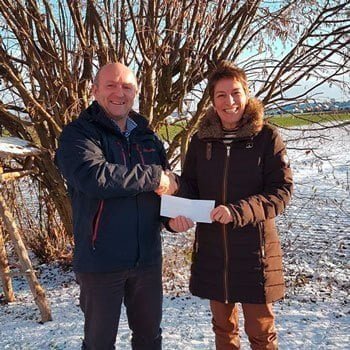 ViscoTec remains the same: No presents for Christmas
Word-File 503 KB
The specialist in dosing technology donates to DKMS this year. ViscoTec mainly supports organizations in the local region with Christmas donations. This involves money…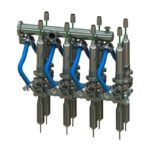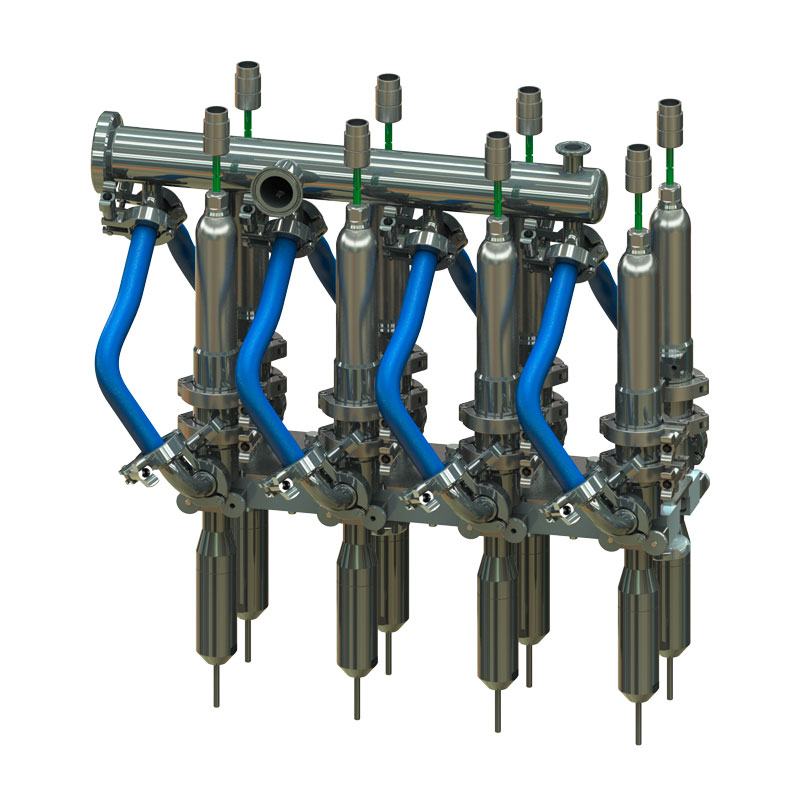 Less waste due to clean filling 
Word-File 397 KB
The fact that we use more and more products on the move has a clear impact on packaging development. It is hard to imagine everyday life without them: Food that is packed…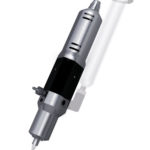 New 1-component print head 
Word-File 130 KB
Additive manufacturing processes are a great alternative to classical processing techniques and aim at a constructionally optimized and cost-effective production of components…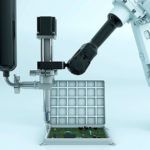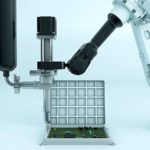 Sensitive dosing tasks? 
Word-File 186 KB
Dosing appears to be easy – at first glance. Adhesives, silicones, sealants … the automated application of various viscous materials has been used for decades. So, where's the problem?…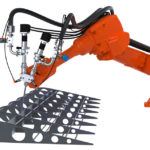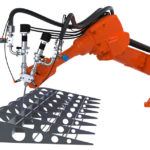 ViscoTec at the expoAIR 2017 in Munich
Word-File 553 KB
As an expert for dosing technology ViscoTec Pumpen- u. Dosiertechnik focuses primarily on challenging dosing applications in various industries. Due to complex requirements of materials…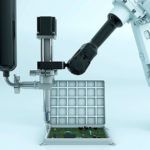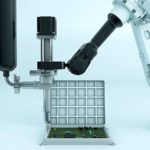 Perfectly dosed – also for electro mobility
Word-File 112 KB
ViscoTec supplies dosing systems and components for demanding dosing media and always offers the best solutions for maximum process safety: How do people move around, how are…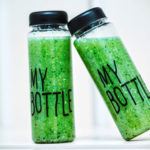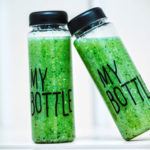 Flavours and additives in personalized food
Word-File 180 KB
ViscoTec hygienic dispensers open up new perspectives in the industry: Individually designed, functional foods will soon be the focus of our diet. As a counterpart to today's mass production, with…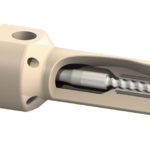 Dispenser for reactive materials
Word-File 175 KB
100 % metal-free in the product contacting area: RD-EC Dispenser meets highest requirements and expands the ViscoTec dosing portfolio. Due to the enormous growth in some industrial…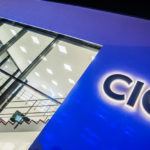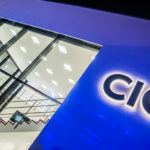 20 years of ViscoTec dosing technology!
Word-File 212 KB
With more than 350 guests, ViscoTec celebrated its 20th anniversary and the opening of the Customer & Innovation Center (CIC) at its headquarters in Töging. The atmosphere at the…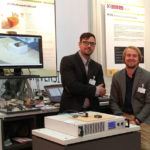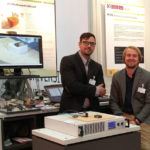 Innovative electric motors from a 3D printer
Word-File 238 KB
ViscoTec print heads are an innovative approach for the manufacture of electric motors in the 3D multi-material printing of metallic and ceramic pastes. The scientific members…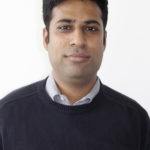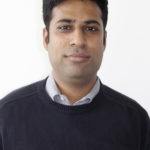 ViscoTec opens a branch in Pune, India
Word-File 123 KB
New subsidiary in India: The german engineering company ViscoTec Pumpen- u. Dosiertechnik GmbH already opened its fourth subsidiary worldwide – besides ViscoTec India…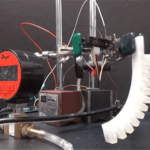 3D printing of silicone components with ViscoTec print heads
Word-File 221 KB
One of the most prestigious universities in the United States of America is concerned with the additive manufacture of moisture-curing silicones. In particular…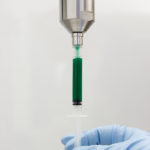 The filling of syringes via the Luer Lock connection
Word-File 221 KB
In the dental industry, many consumables such as etching gels, whitening gels and composites are filled into disposable syringes which have a Luer Lock connection…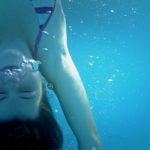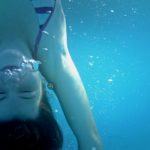 It takes your breath away…
Word-File 107 KB
ViscoTec offers, with its ViscoTreat range, the optimum solution for batch filling and for continuous material processing. These are installed as a prior operation for dosing applications…
2-component print head for liquids in 3D printing
Word-File 316 KB
ViscoTec makes it possible to print two-component liquids and pastes with maximum and consistent precision over the entire printing process: 3D printers have long been used…
>> Further information about 3D printing of fluids and pastes.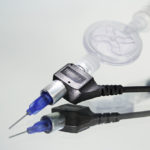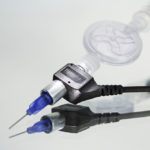 Drivers of Dosing Technology Development
Word-File 108 KB
Fluid sensor for highest process safety finds its way into medical technology applications: Process safety and, in particular, the monitoring of processes are essential in the field of…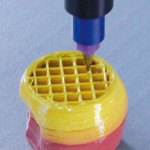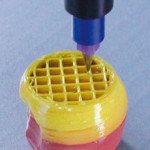 Growing demand for the 3D printing of viscous fluids
Word-File 142 KB
3D printing has been booming for years now and is increasingly adding to industrial production processes. As a result, the "Business Development Additive Manufacturing" department…
>> Further information about 3D printing of fluids and pastes.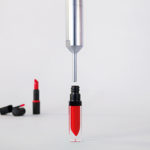 Hot filling in the cosmetics industry
Word-File 157 KB
Plant manufacturers in the cosmetics industry, as in other industrial sectors, are given shorter and shorter production and turnaround times. Particularly when filling cosmetic…
>> Further information about dosing of cosmetics.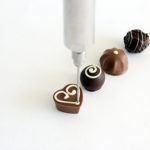 Multifunctional Dosing and Filling at the Interpack
Word-File 129 KB
In order to meet a wide range of customer requirements with regard to the adaptation to packaging size, process safety and hygiene, ViscoTec will present its range of…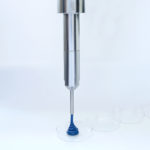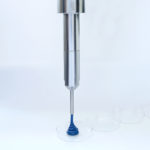 Process know-how results in the perfect dosage
Word-File 129 KB
Hygiene – is the Sword of Damocles in the production of pharmaceuticals, food and cosmetics – also in filling applications. In these branches of industry both a germ-free production…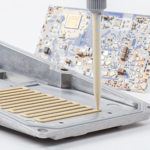 WACKER thermal paste & co. perfectly dosed
Word-File 343 KB
What is special about WACKER thermal paste? And what is the link regarding abrasiveness? Which challenges appear for the dosing technology with these materials…
Filling in pharmaceutical production: Short cycle times and…
Word-File 135 KB
Pharmaceutical production lines are to a large extent automated. The prerequisite for a cost-efficient and effective filling line is a high application rate or a short cycle time…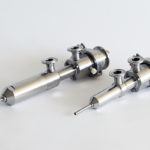 Stress test – for best taste
Word-File 143 KB
After a challenging endurance test for the food industry, the wear resistance has been confirmed once again – this time with filling abrasive spice pastes…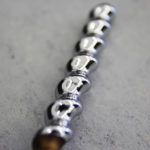 Field test with abrasive copper solder paste
Word-File 137 KB
ViscoTec dispensers are often integrated into fully automated systems as large scale paste application systems. This is just the case at one of the leading tier-one automotive supplier…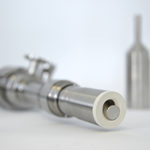 New in the portfolio: wear-resistant stator material
Word-File 500 KB
The requirements for dosing systems are particularly high and nowhere more so than with regard to hygiene. The use of abrasive media often leads to increased mechanical wear on…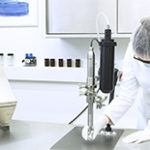 Flexible dosing systems expand application fields
Word-File 748 KB
In pharmaceutical development laboratories and even pharmacies, many different products are filled daily, from liquids and semi-solids to suspensions…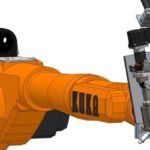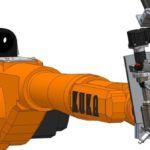 Enabling Technology for Automated Aircraft Production
Word-File 199 KB
Particularly in industrial applications with highly complex requirements and sensitive systems, the prerequisite for smooth and reliable production is…
>> Further information about ViscoTec America.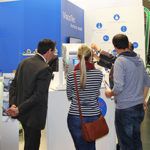 Hygienic Dispenser VHD launched at Fachpack
Word-File 156 KB
At this year's FachPack – a European trade fair for packaging, technology, processing and logistics in Munich – ViscoTec presents the new Hygienic…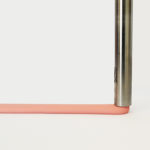 Dosing of abrasive thermal pastes in cyclic operation
Word-File  1,224 KB
Abrasive thermal pastes are found in a range of applications. In the production of LEDs and circuit boards in the electronics industry and in the area of control systems…
Highly filled silicone for sealing headlights
Word-File  853 KB
Endurance testing proves resistance to wear of ViscoTec stators: A variety of dosing processes can be used in the manufacture of LEDs in the automotive sector…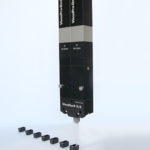 ViscoDuo-P 4/4 – light, small, compact with top performance
Word-File  129 KB
ViscoTec Pumpen- u. Dosiertechnik GmbH completes the series of high precision dosing components with a further 2 component dosing solution: ViscoDuo-P 4/4…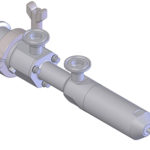 New ViscoTec Hygienic Dispenser at FachPack 2016
Word-File 148 KB
The VHD Hygienic Dispenser is this year's product innovation from ViscoTec. It promises huge potential for optimising precision dosing in the…
Semi-automated shimming in the aviation industry
Word-File 222 KB
As an expert for dosing technology ViscoTec Pumpen- u. Dosiertechnik focuses primarily on challenging dosing applications in various industries…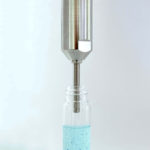 ViscoTec's Hygienic Dispenser for cosmetics
Word-File 129 KB
Filling and dosing in the cosmetics industry are subject to strict guidelines. In addition to the statutory and general marketplace standards, there are also those determined by the product itself…
>> Further information about dosing technology for cosmetics.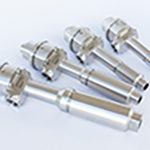 Sourcing market for dosing technology
PDF-File 240 KB
The basis of each dosing process revolves around the medium and the method of application. After successful selection of a medium, it is necessary that the medium is dosed…
Dosing or Filling under high pressure
PDF-File 61 KB
High pressures are often necessary for the precise dosing of small quantities of high viscous pharmaceutical products such as ointments, creams and gels. These high pressures are required to…
>> Further information about dosing technology in the pharmaceutical sector.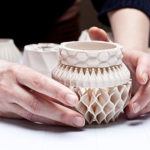 3D printing of abrasive Materials
PDF-File 189 KB
The importance of 3D printing increases sharply in many areas. There are many "makers" in the private sector creating objects by…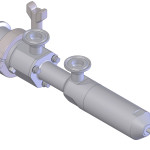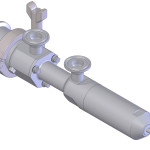 New hygienic dispenser focuses on dosing in small quantities
PDF-File 78 KB
The need to meet the growing demands in the production of food and cosmetics was the intention of the product management team in the development…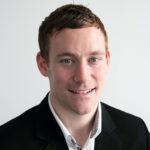 Business Development Manager Aerospace
PDF-File 47 KB
ViscoTec is expanding its sales network and guarantees an excellent service for customers and partners, especially for applications in the aerospace industry…
>> Further information about dosing technology for aerospace.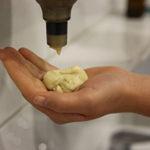 Abrasive cosmetics reliably filled
PDF-File 36 KB
Hand wash pastes containing abrasive friction and lubrication gel materials are used in most trades and industries. These pastes remove stubborn dirt, such as oil, grease or glue residue from…
>> Further information about dosing technology for cosmetics.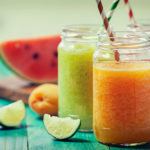 Perfect filling of fruit pastes, smoothies and mixed purees
PDF-File 36 KB
Currently convenience food business like ready to eat fruit mash, like apple puree, smoothies and other mash is really booming. For all kind of…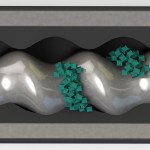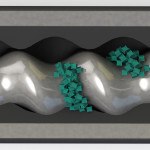 Electrolube filled thermal pastes
PDF-File 105 KB
Electrolube manufactures electro-chemical products for the electronics industry. These include thermal management…
>> Further information about dosing technology for adhesives & chemicals.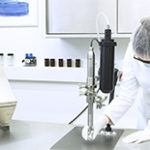 Pharma Dispenser – Semi-solid products in the pharmaceutical sector
PDF-File 254 KB
High viscous products such as ointments, creams and gels often do not naturally flow. For this reason, they are dispensed into…
>> Further information about dosing technology in the pharmaceutical sector.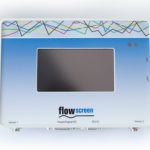 flowscreen – the graphic time/pressure analysis system
PDF-File 122 KB
The flowscreen from ViscoTec Pumpen- u. Dosiertechnik GmbH is a very rugged and compact device (with dimensions of 190 x 135 x 35 mm). The compact…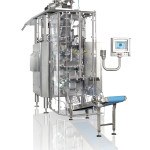 Dosing of abrasive fluids into tubular bags
PDF-File 118 KB
The safe processing and precision filling of ClimSel – a salt-based mineral (phase change material or PCM) – into tubular bags. Phase change materials…
>> Further information about dosing technology in the pharmaceutical sector.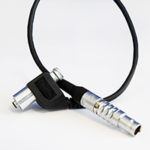 flowplus16 – ViscoTec pressure sensor
PDF-File 73 KB
With the relative pressure sensor flowplus 16 ViscoTec provides a pressure measurement system especially developed for the usage in dosing technology…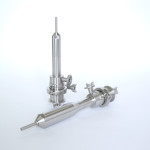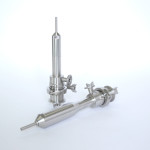 ViscoTec Pharma Dispenser VPHD on the test
PDF-File 56 KB
With nearly 140 years of success, Henkel holds globally leading market positions both in the consumer and industrial sectors and…
>> Further information about dosing technology in the pharmaceutical sector.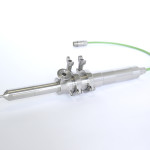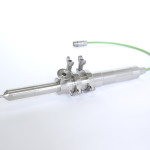 ViscoTec 30,000th filling pump in operation at Bayer
PDF-File 51 KB
At the end of 2015 there was an extra reason to celebrate: the dosing machine specialist has sold the 30,000th pump from its portfolio!…
>> Further information about dosing technology in the pharmaceutical sector.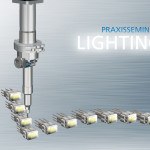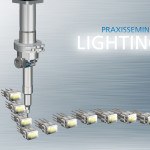 Practical Seminar about "Lighting"
PDF-File 51 KB
The third time in a row ViscoTec Pumpen- u. Dosiertechnik GmbH performs a 2-day practical seminar with practical applications…
>> Further information about dosing technology for adhesives & chemicals.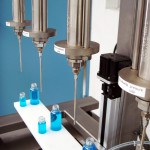 Cosmetics perfectly filled
PDF-File 150 KB
Particularly for high viscosity products – and thereby complex products when it comes to processing – the ViscoTec lines are perfectly suited…
>> Further information about dosing technology in the cosmetics sector.
Older releases are available for you in our News Archive.
Contact us for further information or for being included in our press distribution list!